In Lickershamn there is much to experience within a short distance. The Guest Port is located centrally in the old fishing village. You can take a swim from the bridge in the port, by the sandy beach or the in the bay close to the port. A short walk away you'll find Gotlands highest "rauk", Jungfrun. It is 27 meter over the sea-level and a popular destination for both tourists and inhabitants.
It is the captain's responsibility that everybody on board gets information about Lickershamns guest harbor.
Notification of arrival shall be made at once by the pay machine. The port hosts will show a mooring spot if necessary. The decal that is obtained shall be attached to the boat, easily visible from the quay.
Highest speed allowed in the port is 3 knots. Noise, as high music or other disturbing activity may not occur between 23.00 – 08.00.
8-11 m
(26-36 ft)
168 SEK
11-14 m
(36-46 ft)
227 SEK
14-19 m
(46-62 ft)
281 SEK
19-30 m
(62-98 ft)
456 SEK
We have room for 6 enjouable guests. We recommend combining this with a dip in our refreshing salt water. The sauna can be rent every day between 08:00 – 22:00. Booking in daytime at telephone +46 72 709 39 00.
Price: SEK 450 for 3 hours, and in addition SEK 200 per extra hour.
Payment is made in advance according to the following alternatives:
– Via payment machine in Lickershamn
– With Swish at number 123 278 74 63
– Bank giro 395-3973
The tenant hits the sauna himself. Cleaning is carried out by the tenant. Cleaning materials can be foun in the cleaning cabinet lokated at the washing station in the Sanitary building.
Adjacent to the port and the beach is a camper area located for motor homes.
The fee 154 SEK/day which is paid in the pay machine.
Network of sustainable ports
Lickershamn is part of the network FamilyPorts. A network consisting of family-friendly guest ports in the Baltic Sea which invest in environmentally-friendly technology.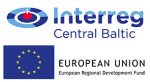 Lickershamn is located in Stenkyrka in the north part of Gotland, about 30 km north of Visby. Stenkyrka is a blossoming parish with a grocery shop, restaurants, cottages for rent, a small zoo and football-golf.
In order to increase activities and service for visitors a limited company was formed 2019. The company is developing a homepage which can be seen here once it is ready.